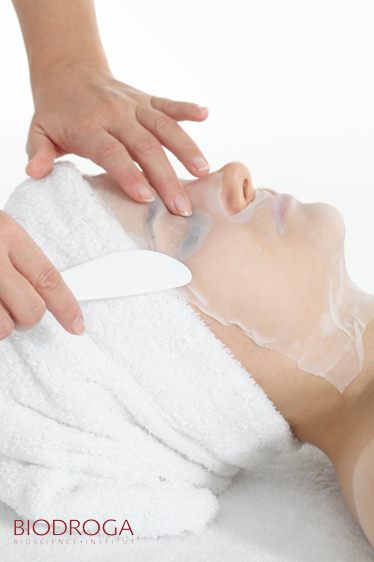 Lifting treatment with colagen
This treatment will effect skin which tends to be wrinkly and lose elasticity.
Cleansing lotion and cleansing toner will be used for the start of the treatment. Peeling will follow according to your skin type. Peeling will eliminate dead cells and skin will be ready to absorbe active substance. The main accent of the treatment is pure colagen sheets that hydrate and soothe irritated skin. It is a biologicaly active substance and the carrier of the substance includes the whole product. Very effective, does not have side effects. It improves skin's moisture, does not include preservatives or odour, improves water binding by 35-40 times, perfect for dry, sensitive skin.
BIODROGA colagen sheets will restore skin balance and will heal dehydrated skin.
Treatment duration: 60 min.
Price: 44€