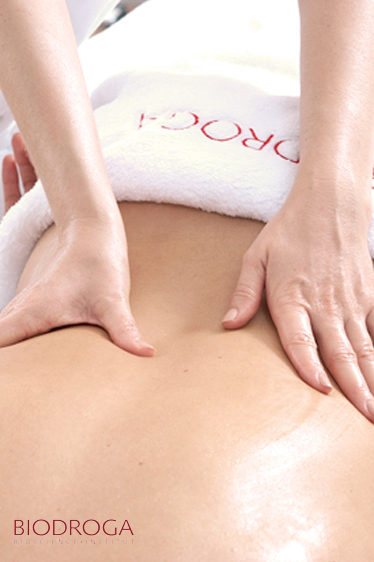 Energizing / relaxing meridian
massage
The knowledge of this treatment derives from the Far East. It stimulates all senses and relaxes body and soul.

If you are feeling exhausted, BIODROGA SPA center offers energizing/relaxing aroma meridian masage. During the treatment energy meridian points are stimulated with Javantine stamps. Then the relaxing or energizing massage is performed. Sensual smell of luxurious essence will surround you throughout the whole treatment. This is a perfect antistress treatment that will bring you to total relaxation and you will be able to dive into tranquility oasis.

Hydrotherapy bath filled with warm water, changing lights therapy will help you relax deeply before getting an aroma massage treatment.


Price: 56€
Price without hydrotherapy bath: 46€