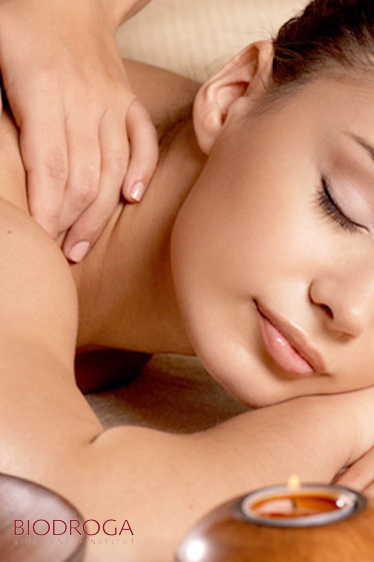 Biodroga SPA ritual for your body and soul
These body rituals are the source of your well-being. Forget about everything for a couple of hours and heal and nurture your body, mind, heart and spirit in an oasis of tranquillity.

Several minutes of relaxation in the hydrotherapy bath will melt away the stresses of the day.

The bath will be followed by a body peeling to remove dead skin cells, to clean and prepare your skin for further treatment. A relaxing full body massage, energy meridian points are stimulated with Javantine stamps, will awake all your feelings and bring well-being to your body. The MILK-HONEY BODY MASK is the key accent of this treatment. The active biological substances contained in the mask will give evident results even after the first treatment - you will like your soft and velvet skin. This treatment enhances metabolic processes and ensures maximum care for dehydrated skin. The milk and honey mask from Biodroga has a relaxing effect on the irritated skin. This mask is perfect even for sun damaged skin. The cocktail of active substances contained in this mask immediately restores skin balance, adds resilience and elasticity as well as firms body contours.

After the treatment we shall serve you a cup of tea or herbal infusion to prolong your feelings of well-being.


Price: 80€
Price without hydrotherapy bath: 70€

(Prices for individual treatments: Hydrotherapy bath: 10€, Body peeling: 23€, Full body massage with oils: 46€, Milk and honey body mask: 46€ )