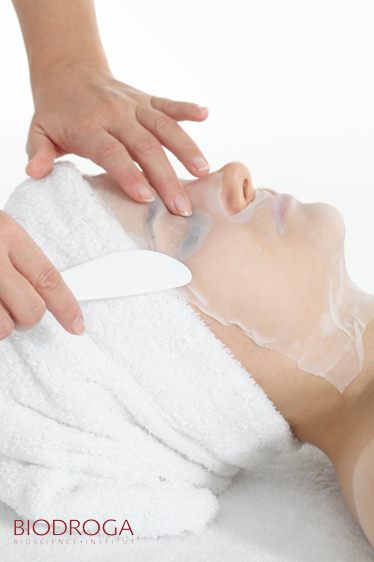 Restoring, deeply hydrating treatment
A special treatment for sun exposed, dry and lacking elasticity skin.

All the energies of the sea for a clear, pure complexion. After in-depth cleansing with AHA Facial Peeling, you enjoy the cooling and soothing effect of an Algae Matrix. It's vital substances are true power packs that, thanks to their purifying effect, impart incomparably firm, plumped-out skin. So moisture can be retained with longer-lasting effect. Moisture Plus Concentrate and Day Care are the crowning finish that leaves your complexion looking vital, clear and radiant.

Restoring, deeply hydrating treatment:
smoothes and represses skin irritation, eliminates skin stretching sensation,
soothes and cools skin, has a regenerating effect and improves skin resiliency,
skin looks brighter, evens rough, irritated and weary skin,
evens skin pores relief.
Treatment duration: 60 min.
Price: 38€