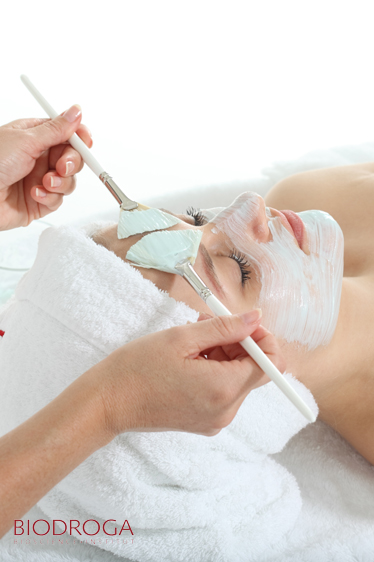 Lifting treatment with peel-off Lift Mask
This treatment is appointed for the weary, pale skin. It will refresh skin as if you were gone for a long walk in the wood.

Cleansing lotion and toner will be used for the start of the treatment. Peeling will follow according to your skin type. Peeling will eliminate dead cells and skin will be ready to absorbe active substance. The main accent of the treatment is BIODROGA Peel-off Lift Mask (it includes 3 seaweeds – brown, siliceous and coral). This mask effects microcirculation in your skin, activates metabolism, eliminates small lines and wrinkles. BIODROGA Peel-off Lift Mask forms a cooling sensation effectively isolating your skin and maximizing the absorbance of the active subtance used on your skin at the beginning of the treatment. Skin will be smoother, younger, glow with freshness.
Treatment duration: 60 min.
Price: 38€